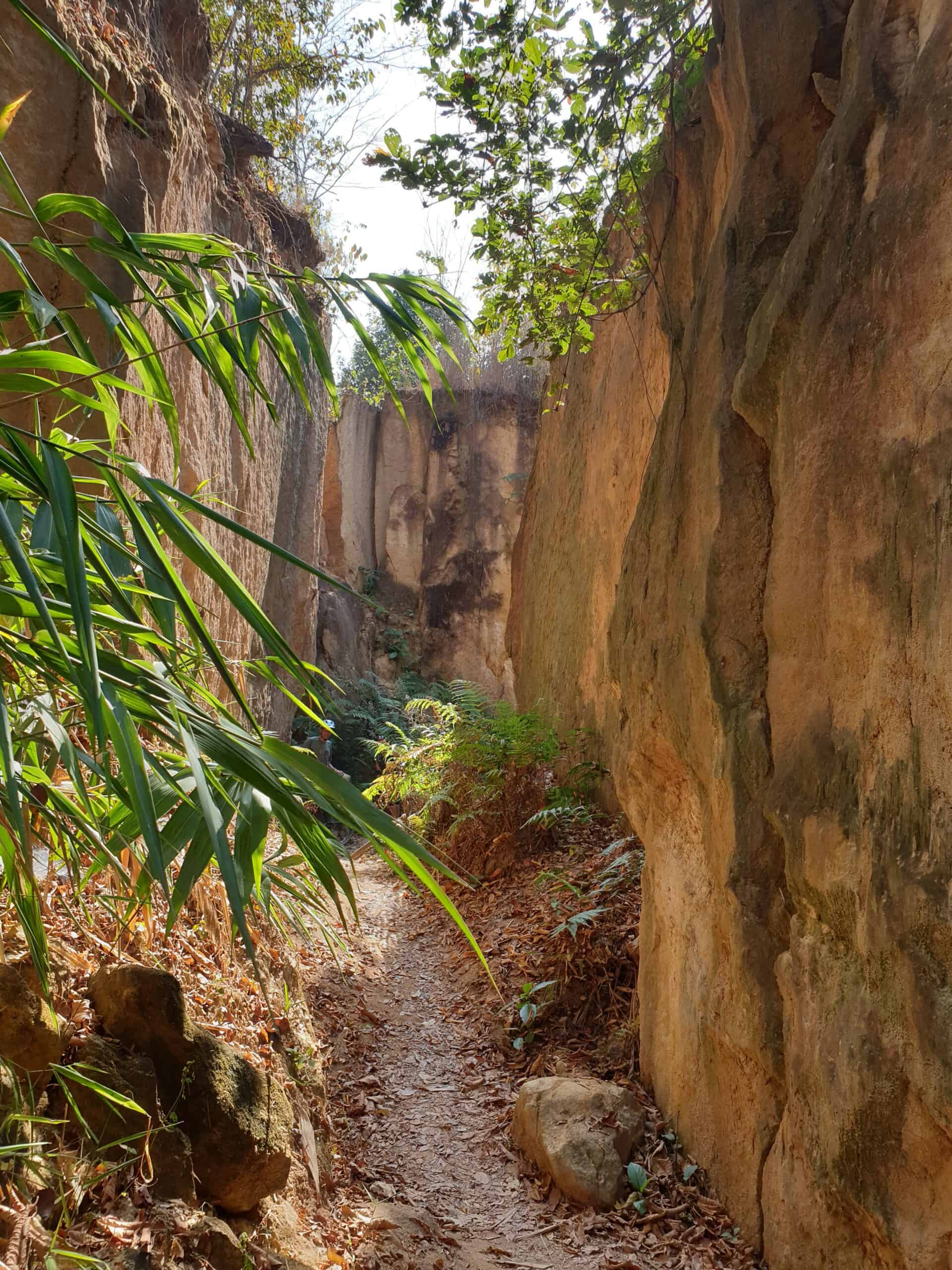 Discover Pai Land Split
The land split is a small ravine outside on the outskirts of Pai in Northern Thailand. The Pai land split is one of the most visited tourist attractions in Pai.
Pai Land Split Access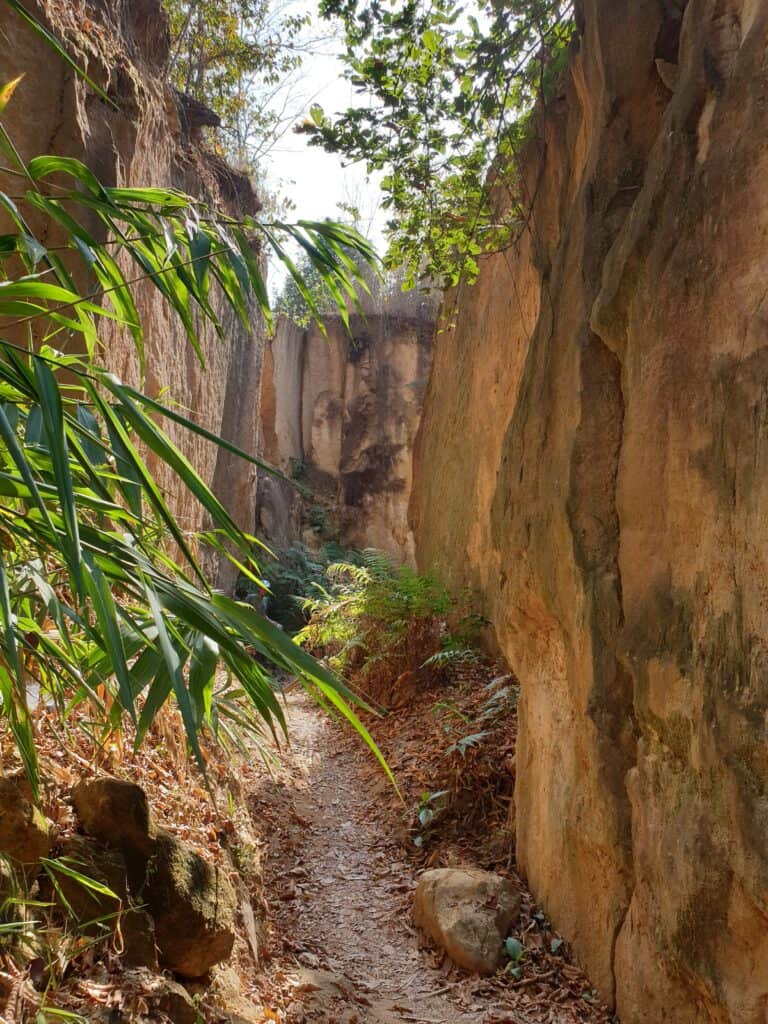 The split is a small ravine outside Pai that is only accessible via various types of transport. The best option is one of the tours that visit multiple places, as the Pai land split will only take around 30 minutes for you to explore. It takes around 30 minutes to travel to the split from the city of Pai. Unless you are really into land splits, and a selfie fanatic, this isn't a full day trip.
Pai Land Split Gear
There is only a little climbing involved to see the Pai land split, and there are hand railings to help you along the. It is not recommended for anyone to go there during heavy rain, as the Pai land split is very muddy.
You should dress for the occasion, as your clothes will end up dusty, so wear something that is easy to wash, or you don't mind getting dirty. You do not need to bring anything else than good shoes, and temperature appropriate clothing, since there is no aircon and under the sun.
This area is also safe for children, unlike the Grand Canyon in Pai that's not child-friendly.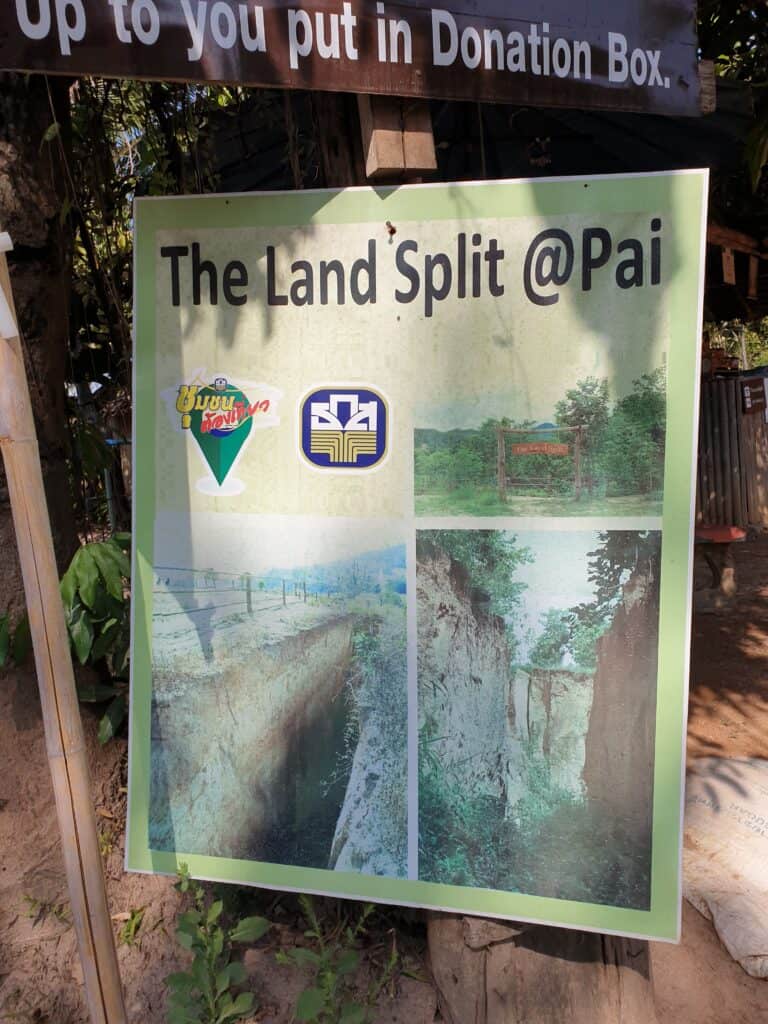 Pai Land Split Tips
Apparently, in this area the land split more than once, and there are signs present explaining how the land split was formed for anyone interested.
Be sure to follow the sign that appears in the middle of nowhere; when it says turn righ, otherwise, like us, you'll end up having to go around the whole ravine!
As far as we know, going inside the Pai land split is free, but feel free to donate.
Checking the Pai land split on Google map reveals that it is a very popular destination, with over 1000 reviews! According to some, the owner of the land often gives visitors free juice when you exit. He has a small jar, so you can give him a small donation in thanks. When we visited in 2020, everything was closed.
This area is a great place to spend an afternoon, and there are many other things to see, especially if you sign up for a tour. The herbal garden next door to the split has a toilet, and there is a coffee shop next door where you can chill. Unfortunately, due to Covid-19 precautions, there are a lot of closures at the moment, so these might not be up and running depending on when you visit.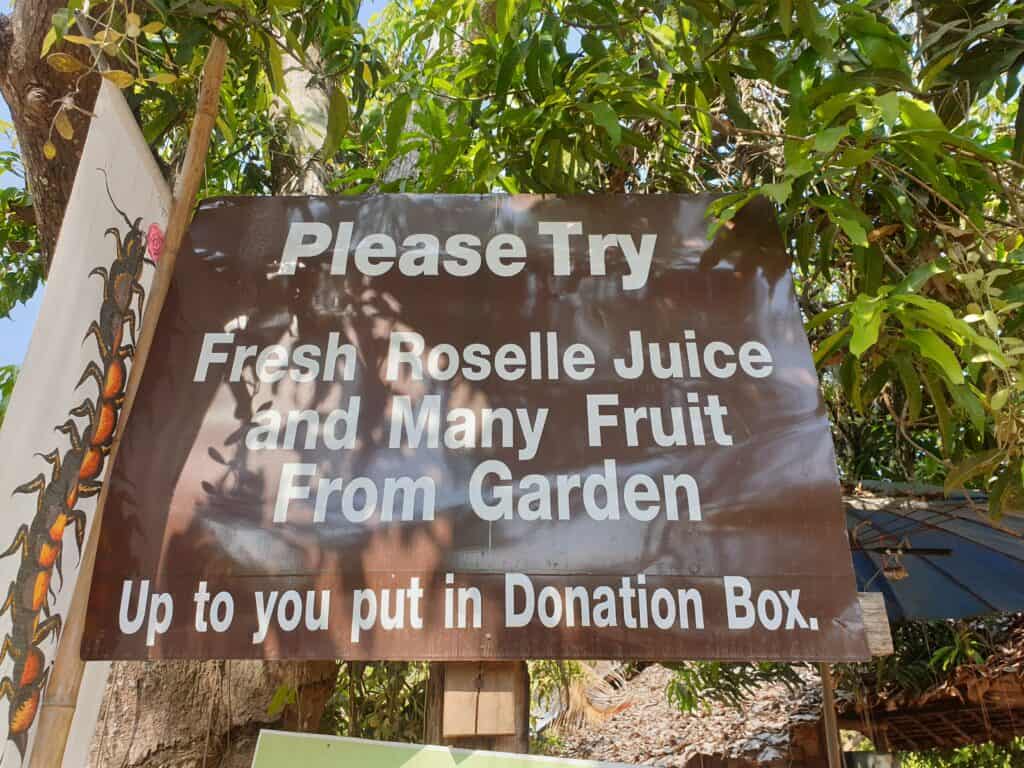 Please check our Unseen Pai section on things to do in Pai, or Google maps before traveling to the Pai land split. We have seen many photos of the Pai land split being shut down or closed as well. At the date of May 2022 it says on Google may that Pai land split is closed temporally. We not sure this is from the shut down or Thailand or that is not safe in the Pal land split anymore. Maybe the land owner just got tired of people on the land and decided to close the land split in Pai. Maybe for the moment, maybe forever. You can also join our Thailand Unseen group on Facebook.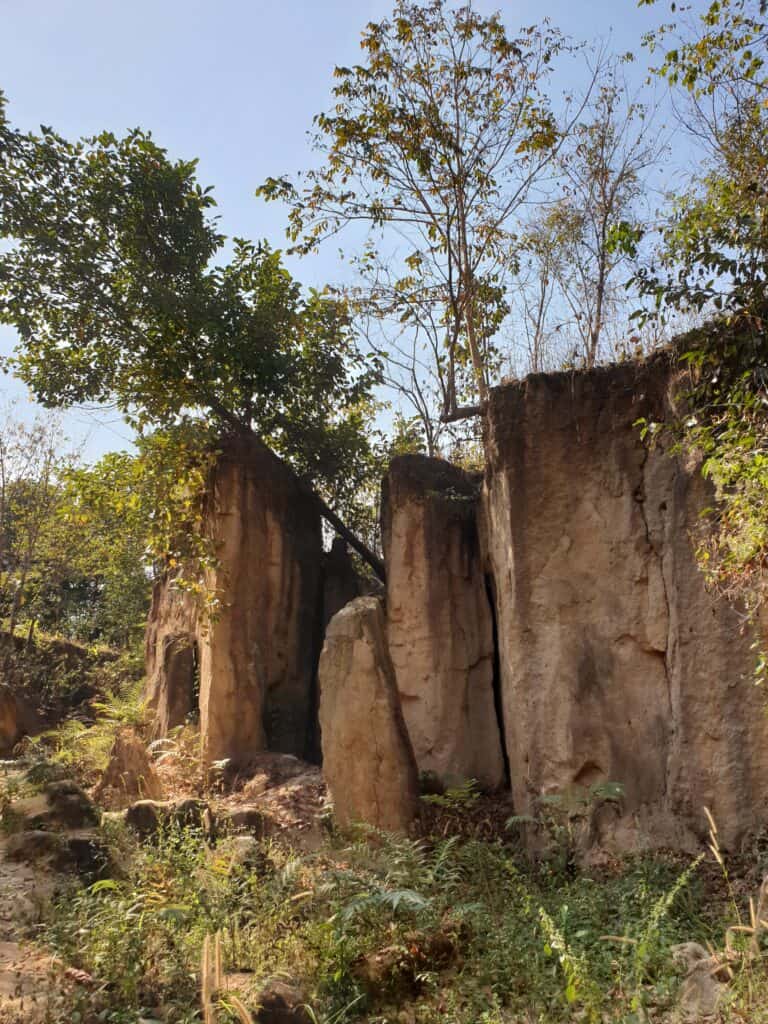 For more amazing travel tips, please subscribe to us on the following media
If you want more articles on what to do in Pai check this Pai category.
YouTube Thailand travel
Tiktok thailandunseen
Instagram UnseenThaiTravel
and for articles about Thailand straight to your inbox.