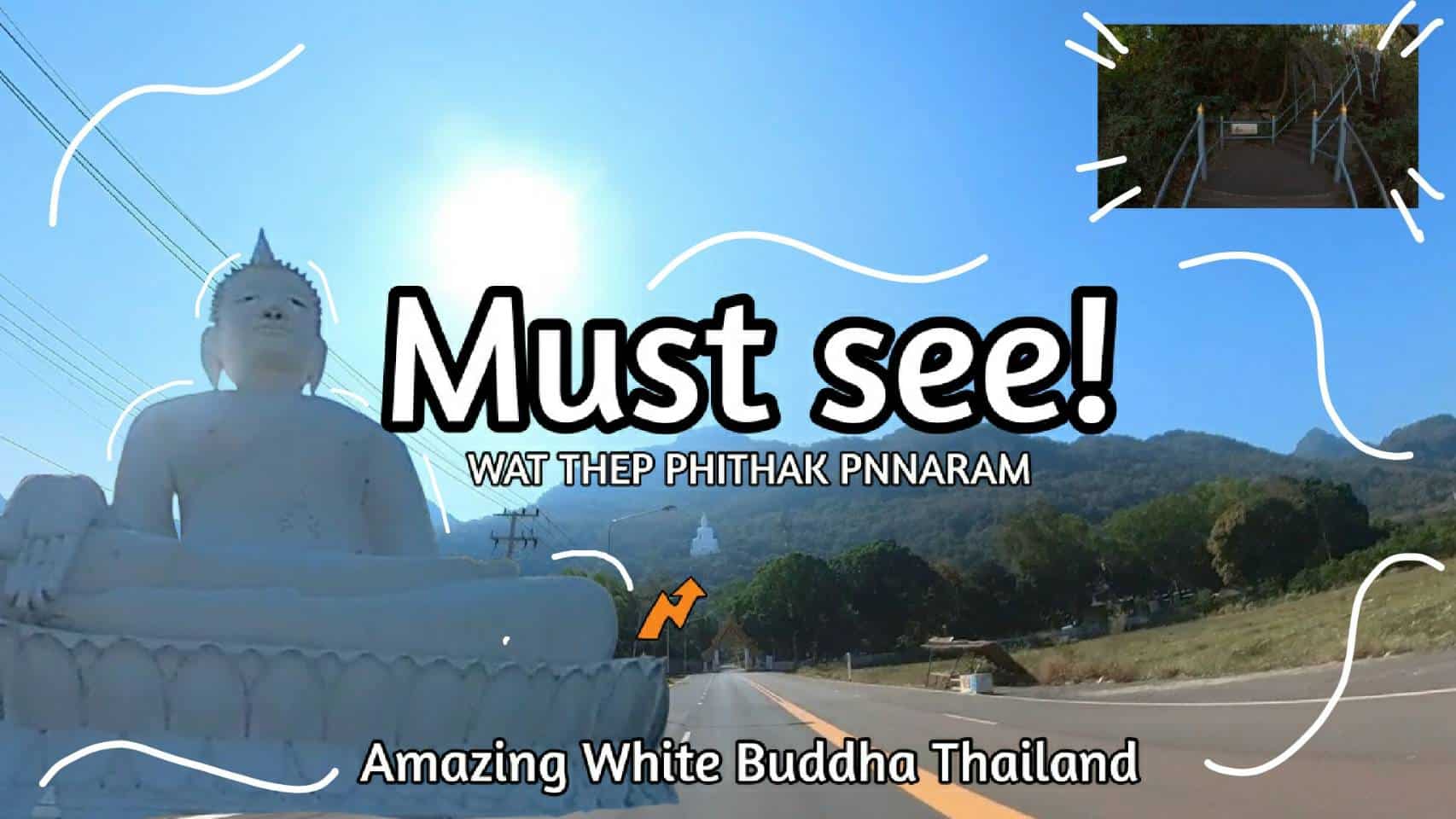 Spectacular White Buddha in Korat Thailand
Thepphitak Phunnaram วัดเทพพิทักษ์ปุณณาราม White Buddha built in 1960 
Wat Thep Phitak Punnaram Amazing White Buddha in Pak Chong
Visiting the Thepphitak Phunnaram or Phra Phuta Sakol Sima Mongkol on Mittraphap Road on the way to Khao Yai
Thep Phitak Punnaram a Royal Gift
If you ever travel to Korat or Koh Yai in Thailand you have probably seen the huge Big White Buddha on the right side. Maybe it is time to give this temple a visit. The Big Buddha is called Phra Phuta Sakol Sima Mongkol in short Thep Phitak Punnaram however the locals call the Buddha Luang Por Kao or Luang Por Yai and it was finished in 1960.
The Big White Buddha was given as a gift from His Royal Highness the Majesty King Rama IX the late Bhumibol Adulyadej.
Photo opportunity at Thep Phitak Punnaram
Bring out your camera when you turn in from Mittraphap Road. The road into the Thep Phitak Punnaram Buddha is 2 kilometers long and makes a great photo opportunity. Showcasing the White Buddha on the mountain and a 2 kilometer road leading to the base of the temple. (see the end of the video about Thep Phitak Punnara. On the top there is a great view and you can also see the new Thailand highway number 6 that connects Bangkok and Korat.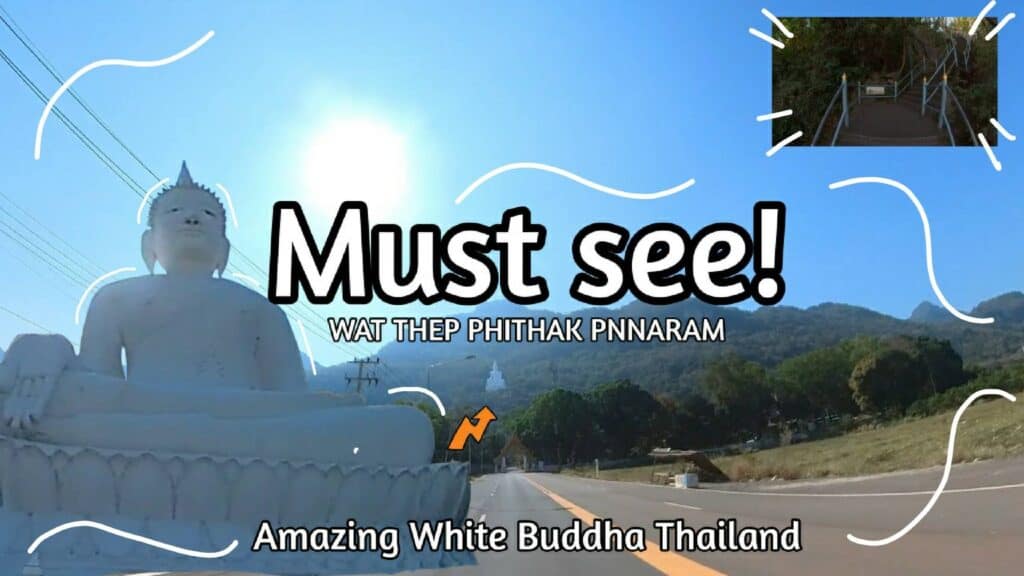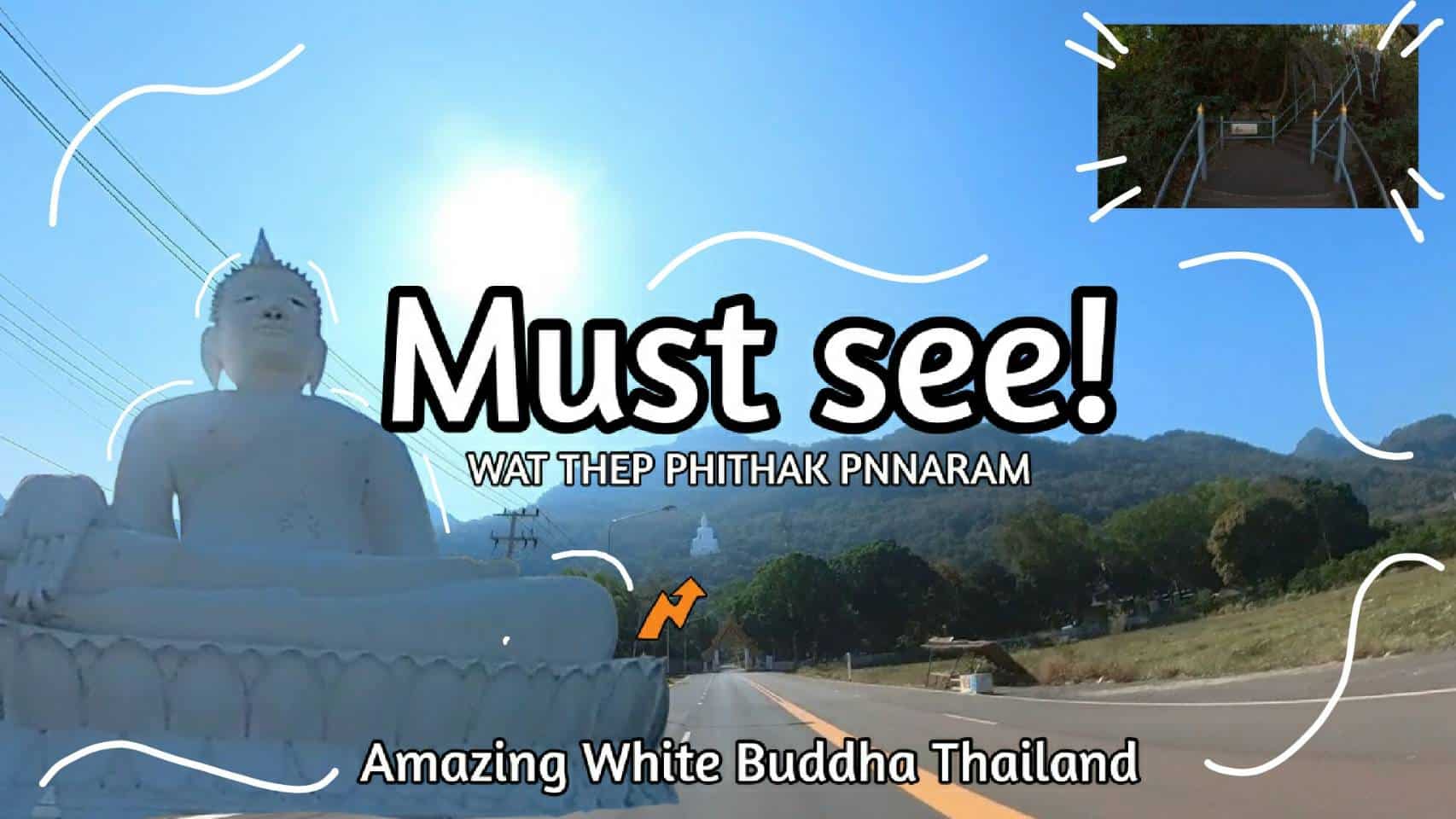 Climbing Thep Phitak Punnaram White Buddha
Once you reach the temple you just go straight, and it will lead you to the 631 steps and a total of 1250 back and forth to the White Buddha. You can pick either side to climb up, but normally people go up on the left side and down on the right side. Both sides have a rest station with shade and the steps are covered in shady forest. On the top you can enjoy the view and pay your respect to Buddha. Please wear clothing for the temple. There are signs at the bottom and take off your shoes if you want to go close to the White Buddha. It will take about one hour climbing and descending. There are also a wide range of lovely peacocks and other animals you can take photos of. There is also a small temple at the base of the White Buddha statue. You can buy refreshments around the parking lot.
Buddhist meaning of Thep Phitak Punnaram
The 1250 steps represent the number of monks that joined to listen to Siddhartha Gautama, Lord Buddha's sermon on Makhabucha Day.  In Thailand, they have measurements as WA  วา and the White Buddha วัดเทพพิทักษ์ปุณณาราม is 56 WA วา or 112 meters over sea level representing the 56 virtues of Buddha. The Buddha images are 27.25 meters in width and 45 meters high and symbolize that Lord Buddha meditated for 45 years when Lord Buddha reached enlightenment. Both steps surrounding the Buddha image have the shape of a Buddhist leaf enclosing the Buddha image statue. 
For more amazing Korat visit the link.